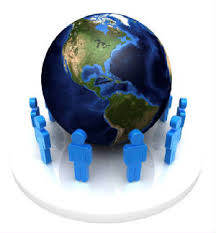 My first day at Ernst & Young (circa 1990) – a big moment in this young professional's life! Everything had to be perfect, so I quickly ran down the list.
Freshly polished patent leather pumps – Check!
Silky sheer control top panty hose – Check!
Perfectly pressed black suit – Check!
Creamy white blouse with large shoulder pads – Check!
And, pearl earrings, of course – Check!
(We won't mention the permed hair for purposes of this blog post)
My shaking hand pulled the shiny gold door handle of the sparking clean glass door of the class A office space at 1225 Connecticut Avenue, N.W. Washington DC and my career in professional services had begun!
Read More